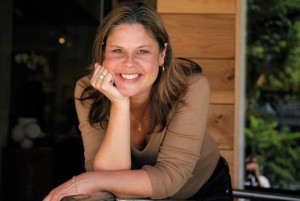 As a professional coach, author, teacher and speaker, Erin has had the great privilege of working with hundreds of women over the last twenty-five years, guiding them in the areas of self-expression, empowerment and sexual healing.
With a background in dance & yoga, and an M.A. in the expressive arts, she's also worked with children and teens in schools, youth programs, group homes and psychiatric hospitals all across the U.S., as well as in Europe and Mexico since 1984. Erin had the special honor of working along side Mother Teresa in one of her summer camps for children in the Bronx, New York.
Within her career, what has given her the greatest joy & astonishment is her own healing, research & studies in the area of sexuality, and the guidance she gives to women, men & teens in this area.
In 2008, Erin co-founded Committed-Couples, Inc with her husband, and through coaching many couples, she discovered how much sexual shame most women hold and how it affects them negatively in their partnerships and as empowered women in the world.
Having a teen daughter, and not wanting to pass down the pattern of female sexual shame, she became an advocate for girls and women claiming their sexual integrity & truth, and mothers guiding and celebrating their daughters as powerful, creative and safe sexual beings.
Currently, Erin live the San Diego with her beloved husband and daughter.