ONLINE COURSE For MOTHERS of TWEEN/TEEN GIRLS
"TEENS & SEX: And the CRUCiAL ROLE of MOTHER in GiRL'S RELATIONSHIP with Their BODY and Their SEXUALITY"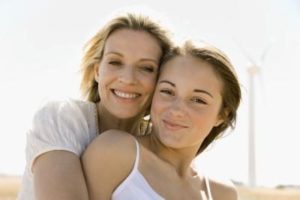 Starting Tuesday, October 3rd for 5 consecutive weeks
As mother, how might your life be different if you had a place to come to with other mothers of teen girls, to discuss the issues and concerns you face in regards to your blossoming teen daughter & her sexuality?
How might your daughter's life be different if she felt your support and care for what she's going through, and knows you are a safe place to come to with her questions, her woes, her joys?
Please join me in a 5-week, online course about teens & sex, and your important role as "sacred mama" in how she views herself, and the choices that she makes.
It starts on Tuesday, October 3rd from 12 -1:30pmPST/ 3 – 4:30pmEST for 5 consecutive weeks (to October 31st)
Some of the topics we'll cover are:
– What Teen Girls Are Facing These Days
– Greater Awareness & Knowledge of the Beautiful Female Body
– Empowering Ways to Connect with Your Daughter about Sex
And more!
REGISTER HERE: http://www.motherdaughterempowerment.com/teensandsex/